Ramanujam Narayan
A subject matter expert of international reporting standards (IFRS, US GAAP, IND AS), Sai brings to the table his corporate finance experience of 15+ years. He builds strategies and drives value unlocking for his clients in the areas of GAAP implementation, business finance & finance transformation projects.
Formerly the global finance controller at one of India's largest software companies & author of the best-selling Ind AS book published by CNBC TV-18. His clients and colleagues consider him the final authority when it comes to financial reporting

Nikunj Mody
Wielding his formidable finance domain expertise gathered over a decade of rapidly climbing the ranks in his Big-4 auditing & consulting days, Nikunj is the front-line general when it comes to efficiently dealing with and resolving all client issues. He has wide & varied experience across industries and business types.
A CA ranker and an avid reader, he heads the delivery of client engagements & is actively involved in product innovations at ConTeTra. When it comes to formulating winning strategies for clients, Nikunj is the go-to guy.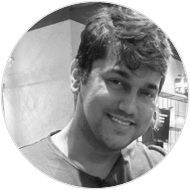 Zaheer Abbas Sayyed
A Chartered Accountant with global work experience in varied industries, Zaheer's core competencies include financial controllership & process improvements. He has managed teams of over 150 from multiple geographies, led several Six Sigma Green Belt projects, delivered savings of over $250K, led complex audits like CMMI (Capability and Maturity Model Index) and EMA (Environmental Management Audit). He has also co-authored 20+ titles in audit and economics for leading publishers, and trained 350+ students on ACCA papers over last 5 years.